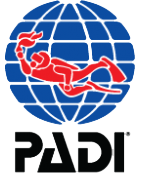 EXTREME DIVING CENTRE
Diving Prices
Dive $100
Dives $120
Dives $130
Dives 2 Days) $230
Dives (3 Days) $345
Dives (4 Days) $455
Dives (5 Days) $550
Refresher $30
Diving Course Prices
Discovery scuba diving
Dive $130
Dives $150
Scuba diver Course $430
PADI Open Water $600
PADI Open Water e-Learning $520
PADI Advance Open Water $500
PADI Rescue Diver and EFR $540
PADI Dive Master (On Request)
PADI Bubble Maker (8 – 10 Years)
Includes
Conservation ticket to Mnemba
Full gear rental
Fresh fruits
Bottle of water
20 mins speed boat ride to Mnemba



Some Answers For Your Challenges
I want to dive but I'm not sure if i will be able to do it?
Diving does not require you to know how to swim
it only requires pool training that we offer for FREE !
FREE pool trial will give you confidence and prepare you for the ocean dive
It will also help you deiced weather or not diving is for you.
Request a FREE pool trial.



I want to dive but I'm not certified
YES, you can still dive without being certified. DISCOVER SCUBA DIVING course takes an hour for short theory and basic pool training that prepares you for openwater dive with maximum dive depth of 8 meters.
I have children under eleven years of age whom want to dive, is it possible?
Yes, Children ages 8-9 can praticipate in PADI Bubble Maker Course
Children ages 10-14 can praticipate in PADI JUNIOR OPEN WATER Course that require to dive with a PADI Professional, certified parent or certified guardian to a maximum depth of 40 ft/12 meters

BOOK NOW


Copyright 2019, all right reserved – designed and developed by onehost.co.tz